From editors
From editors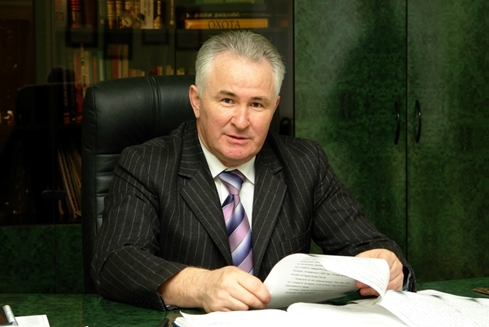 Head Editor
Rector of the Kuban State University of Physical Education, Sports and Tourism, Honoured Teacher of the Russian Federation, full member of the Petrovskaya Academy of Sciences and Arts, Master of Sports, Doctor of Pedagogical Sciences, Professor
Akhmetov Sultan Medzhidovich

Dear readers and authors!
We would like to bring to your attention a quarterly peer-reviewed annotated scientific journal «Physical education, sports - science and practice», which has an international standard serial edition number ISSN 1999-6799.
It is included in the list of the peer-reviewed scientific journals approved by the Higher Attestation Commission (VAK), in which the main scientific results of dissertations for the scientific degrees of a Doctor and a Candidate of Sciences must be published.
It is included in the international Ulrich's Periodical Directory, Google scholar, CyberLeninka and Readera, the database of the All-Russian RSCI and Socionet.
The journal is focused on the publications of scientific articles, practical and methodological developments, scientific reviews, peer reviews and reports, targeting scientists, lecturers, teachers of physical education, sport coaches, sport medical staff, physical education methodologists, pre-school, general, secondary and higher educational institutions staff, students and everyone who is interested in physical education and sports issues.
The aim and the objectives of the journal are reflection of the condition of scientific and methodological researches and developments of physical education and sports issues, achievements and problems in this area, provision of scientists and practitioners including young scientists of Krasnodar region and other territories with effective scientific and methodical publications, assistance in strengthening of the authority of the Kuban science and practice in the field of physical education and sports.
We will be glad to see you among our readers and authors!
With respect and hope for our effective cooperation,
Akhmetov Sultan Medxhidovich – Head Editor of the journal